How to Prepare for a House Fire
12/5/2020 (Permalink)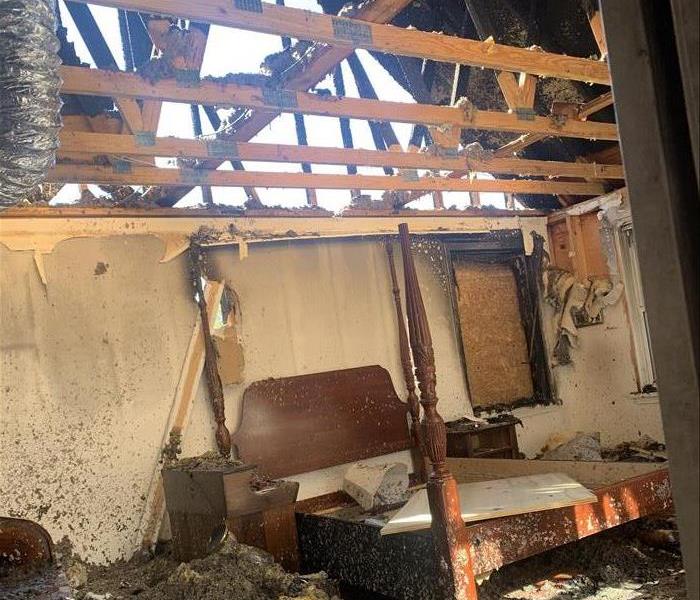 A fire can be devastating to your Rochester, NY home. In some cases, the flames may be small enough that you can put them out on your own. However, if the fire is large and spreads quickly, it is more important that you get your family out of the house safely. It can be helpful to create a fire escape plan to use in the event of an emergency. The following are a few ways to stay prepared:
Locate All Potential Exits
During a fire, it is possible that you will be unable to reach the doors that you usually use to leave your house. For this reason, make sure you know all possible ways to exit the building. On lower floors, this can include windows as well as doors. Create multiple fire escape routes to each exit.
Determine a Meeting Spot
If your family is not all together when a fire occurs, it can sometimes be difficult to tell who has made it out of the house and who hasn't. Setting a designated meeting area outside the home can help. Make sure that everyone knows where to meet after exiting the building.
Practice Drills Regularly
An important part of fire preparation is practice. During a fire, panic can make it difficult to think clearly. If you practice often, this will help the plans stick. You should have a realistic drill at least every six months.
Ensure Alarms Are Working
Creating a fire escape plan may not be as helpful if your alarms are not able to alert you to a fire. You should test batteries monthly and keep the device free of dust and debris. If your alarm uses traditional batteries, these should be changed once or twice a year.
For more information on fire safety or help with fire damage, call SERVPRO of East Monroe County at (585) 641-0040!